Contact Details
Site Address:
Salmons Lane, Whyteleafe, Surrey CR3 0HB
Tel: 0208 935 5638
Weekend Tel: 07808 519683
Email: info@zorbing.co.uk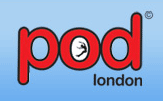 In late 2012, POD London Zorbing merged under the GO Action Forest brand to become GO Zorbing London. The venue itself received a full makeover and all equipment was fully updated and improved with the best products on the market. New visions and drive, mixed with over five years of Zorbing experience has created an awesomely fun, friendly and safe environment with the aim of providing the ultimate Zorbing experience imaginable, mixed with super-friendly and total customer-focused service that the GO brand has become synonymous with.
To top it all off, GO Zorbing London is set at the same scenic Surrey woodland as GO Paintball, London and Surrey's freshest and most exciting Paintballing venue.
For Zorbing, Paintball or our incredible mixed experience days, please contact our friendly team and we'll be more than happy to talk through your requirements.